Add to Wish List
PROCLEAR MONTHLY DISPOSABLE BIOMIMETIC CONTACT LENSES (6 LENSES)
Προηγμένος φακός επαφής κατασκευασμένος από τεχνολογία P.C. που ενδείκνυται για ξηροφθαλμία και δυσανεξία στους φακούς επαφής. Εμπεριέχει phosphorylcholine, ένα συστατικό το οποίο βρίσκεται σε μέρη των φυσικών κυττάρων του ματιού..
The availability of the product is shown after selecting combination & quantity!
Alternative Packages

Do not have a prescription?
Book an appointment for a free vision check.
Προηγμένος φακός επαφής κατασκευασμένος από τεχνολογία P.C. που ενδείκνυται για ξηροφθαλμία και δυσανεξία στους φακούς επαφής. Εμπεριέχει phosphorylcholine, ένα συστατικό το οποίο βρίσκεται σε μέρη των φυσικών κυττάρων του ματιού..
Biomimetic Material
Biomimetic lenses mimic the ph of tears which makes them the most user-friendly material. They are indicated for those who are intolerant to more robust lenses, such as silicone-hydrogel, or for periods of hormonal fluctuations.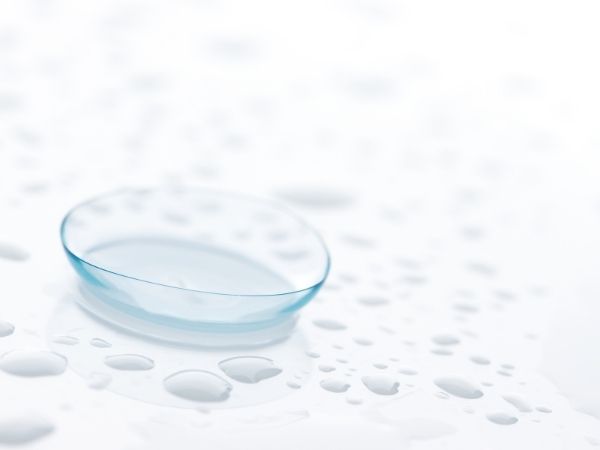 Light Blue Tint
The slightly blue tint helps to better handle contact lenses and avoid accidents without affecting your vision.
More Information

| | |
| --- | --- |
| Brand | Proclear |
| Model | Proclear |
| Frequency | Monthly |
| Corrects | Myopia or Hypermetropia |
| Water Content | 62,00% |
| Oxygen Permeability (Dk/t) | 52.3 Dk/t (at -3.00D) |
| Material | Βiomimetic |
| Lens Technology | Omafilcon B |
| Package Content | 6 |