Add to Wish List
AIR OPTIX AQUA MONTHLY DISPOSABLE SILICON HYDROGEL CONTACT LENSES (6 LENSES)
AIR OPTIX AQUA contact lenses are monthly disposable contacts that allow 5 times the amount of oxygen to pass through the lens then other traditional contacts, which means you will be avble to wear them all day from morning until night. AIR OPTIX AQUA are the number 1 best sellers in the catagory of silocone hydrogel contact lenses in Europe, providing a comfotable , and healthy feeling all day until the time they need to be removed, and that is why they are designed from the unique technology triple comfort (Tri-comfort)
The availability of the product is shown after selecting combination & quantity!
Do not have a prescription?
Book an appointment for a free vision check.
AIR OPTIX AQUA contact lenses are monthly disposable contacts that allow 5 times the amount of oxygen to pass through the lens then other traditional contacts, which means you will be avble to wear them all day from morning until night. AIR OPTIX AQUA are the number 1 best sellers in the catagory of silocone hydrogel contact lenses in Europe, providing a comfotable , and healthy feeling all day until the time they need to be removed, and that is why they are designed from the unique technology triple comfort (Tri-comfort)
Continuous use up to 6 days and nights
For users with high requirements, in need for long hours of use. Due to their high oxygen permeability are approved for up to 6 days or nights of extended use. Caution, your ophthalmologist or optometrist must also approve.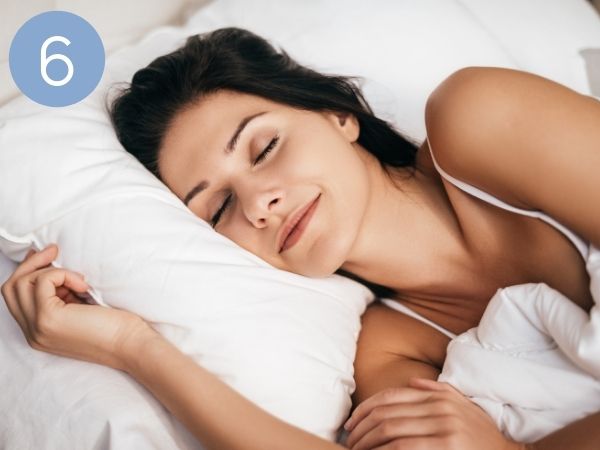 Aspheric design
A not-quite-spherical contact lens that can improve contrast sensitivity and depth perception for borderline astigmats or emerging presbyopes. The power changes gradually—from the center to the edge of the lens.
Light Blue Tint
The light blue hue helps to better handle contact lenses and prevent accidents, without affecting your eyesight at all.
Silicone - Hydrogel
Silicone hydrogel lenses are made from a soft, flexible property that increases oxygen permeability. This type of contact lens allows up to 5 times more oxygen to permeate through the lens to the eye than standard soft lenses. Ideal for people who need flexible wearing schedules or long hours of daily wear ensuring comfort throughout the day.
More Information

| | |
| --- | --- |
| Brand | Air Optix |
| Model | Air Optix Aqua |
| Frequency | Monthly |
| Corrects | Myopia or Hypermetropia |
| Water Content | 33,00% |
| Oxygen Permeability (Dk/t) | 138 Dk/t at -3.00D |
| Material | Silicon-Hydrogel |
| Lens Technology | Lotrafilcon B |
| Package Content | 6 |
Τι είπαν για εμάς
Maria Mavrokou

29/11/2021 μέσω Google

Found a super rare pair and bought it straight away. The customer service and shipping were excellent.

NO DIXONS TODAY

10/11/2021 μέσω Skroutz

Άριστη εμπειρία! Ένα από τα καλύτερα eshops, τέλεια συσκευασία, συνεχής ενημέρωση, ταχύτητα, ευγένεια, το συνιστώ ανεπιφύλακτα, έμεινα απόλυτα ευχαριστημένος και την δεύτερη φορά!

Lydia Mae

22/09/2021 μέσω Google

The best sunglasses shop in all of Athens!! I found a pair of Dior frames that I had been searching for at this shop. These sunglasses were sold out in the states and I couldn't find them anywhere. Avramis optics had them in stock & even delivered them to my hotel a few blocks away because they would be closed on Sunday when I would be in Athens.

NO DIXONS TODAY

10/11/2021 μέσω Skroutz

Άριστη εμπειρία! Ένα από τα καλύτερα eshops, τέλεια συσκευασία, συνεχής ενημέρωση, ταχύτητα, ευγένεια, το συνιστώ ανεπιφύλακτα, έμεινα απόλυτα ευχαριστημένος και την δεύτερη φορά!

Eleytherios_Tsoulas

15/12/2020 μέσω Skroutz

Άριστοι τουλάχιστον. Κανονικά θα μου έφερναν το προϊόν μέσα σε μια εργάσιμη αλλά μετά από παράκληση μου το έφεραν μετά από δυο ώστε να είμαι σπίτι να το παραλαβω. Ευγενικοί και εξυπηρετηκοι καθώς κάλυψαν την κάθε μου ερώτηση. Σίγουρα θα τους ξαναπροτιμησω!

panos8020

16/04/2021 μέσω Skroutz

Πάρα πολύ γρήγορη αποστολή. Αμεση ενημέρωση για μη διαθεσιμότητα του προϊόντος,αλλά και όταν αυτό ήταν διαθέσιμο. Το παρέλαβα 3 ημέρες αφού ήταν διαθέσιμο και 6 μέρες μετά την παραγγελία. Η συσκευασία πολύ περιποιημένη και πολύ βολικό το ότι πλήρωσα στον courier με κάρτα. Άψογη εξυπηρέτηση!!

manos.78

16/04/2021 μέσω Skroutz

Δευτέρα έκανα παραγγελία Τρίτη πρωί είχα τα γυαλιά μου Θεσσαλονίκη.Αψογη τηλεφωνική εξυπηρέτηση επαγγελματίες μπράβο τους θα ξανά αγοράσω από το συγκεκριμένο κατάστημα.

Ioannis_Papaioannou98

16/04/2021 μέσω Skroutz

Πολύ γρήγοροι και οργανωμένοι. Καλές τιμές (30-50% φθηνότερα από οπτικάδικα γειτονιάς) Κατά το άνοιγμα της συσκευασίας βρήκα μέσα έντυπο επιστροφής μαζί με την απόδειξη, ώστε αν θέλω να επιστρέψω το προϊόν για οποιοδήποτε λόγο. Είχε και ένα κουπόνι έκπτωσης 10% για επόμενη σύντομη αγορά.

panos8020

16/04/2021 μέσω Skroutz

Πάρα πολύ γρήγορη αποστολή. Αμεση ενημέρωση για μη διαθεσιμότητα του προϊόντος,αλλά και όταν αυτό ήταν διαθέσιμο. Το παρέλαβα 3 ημέρες αφού ήταν διαθέσιμο και 6 μέρες μετά την παραγγελία. Η συσκευασία πολύ περιποιημένη και πολύ βολικό το ότι πλήρωσα στον courier με κάρτα. Άψογη εξυπηρέτηση!!