Add to Wish List
AVAIRA VITALITY MONTHLY DISPOSABLE CONTACT LENSES (6 LENSES)
Μηνιαίοι φακοί επαφής Avaira Vitality από την CooperVision, ιδανικοί για διόρθωση της μυωπίας και υπερμετρωπίας. Είναι κατασκευασμένοι από ένα μοναδικό υλικό που επιτρέπει στα μάτια σας να αναπνέουν και ταυτόχρονα να φαίνονται φυσικά. Οι φακοί Vitality Avaira, προσφέρουν όλα τα πλεονεκτήματα της σιλικόνης υδρογέλης, και σε συνδυασμό με την υψηλή περιεκτικότητα σε νερό, η οποία είναι σημαντική για τη διαβρεξιμότητα των φακών ώστε να προσφέρουν άνεση καθ' όλη την διάρκεια της ημέρας.
The availability of the product is shown after selecting combination & quantity!
Do not have a prescription?
Book an appointment for a free vision check.
Μηνιαίοι φακοί επαφής Avaira Vitality από την CooperVision, ιδανικοί για διόρθωση της μυωπίας και υπερμετρωπίας. Είναι κατασκευασμένοι από ένα μοναδικό υλικό που επιτρέπει στα μάτια σας να αναπνέουν και ταυτόχρονα να φαίνονται φυσικά. Οι φακοί Vitality Avaira, προσφέρουν όλα τα πλεονεκτήματα της σιλικόνης υδρογέλης, και σε συνδυασμό με την υψηλή περιεκτικότητα σε νερό, η οποία είναι σημαντική για τη διαβρεξιμότητα των φακών ώστε να προσφέρουν άνεση καθ' όλη την διάρκεια της ημέρας.
Aspheric design
The aspherical front surface offers more effective vision correction especially for users with low levels of astigmatism. It allows light rays to focus on a point instead of an area, increasing visual acuity. Enjoy high quality vision with reduced chromatic and spherical aberrations.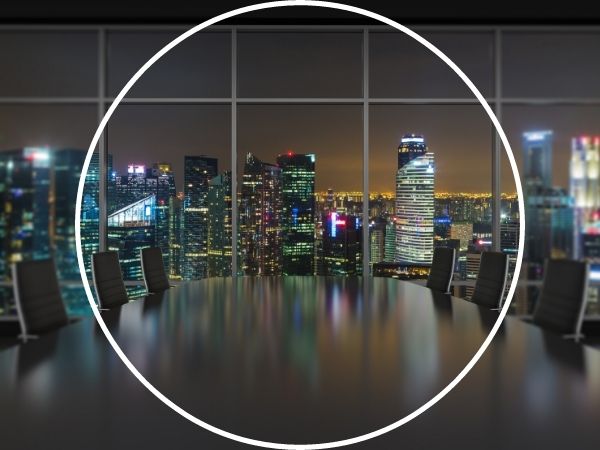 Light Blue Tint
The slightly blue tint helps to better handle contact lenses and avoid accidents without affecting your vision.
Silicone - Hydrogel 3rd Generation Contact Lenses
Silicone hydrogel lenses are made from a soft, flexible property that increases oxygen permeability. This type of contact lens allows up to 5 times more oxygen to permeate through the lens to the eye than standard soft lenses. Ideal for people who need flexible wearing schedules or long hours of daily wear ensuring comfort throughout the day.
UV Filters
Contact lenses with UV protection help block out most of the UVA and UVB rays while ensuring the wearer has clear, focused vision.
More Information

| | |
| --- | --- |
| Brand | Avaira |
| Model | Avaira |
| Frequency | Monthly |
| Corrects | Myopia or Hypermetropia |
| Water Content | 55,00% |
| Oxygen Permeability (Dk/t) | 110 Dk/t |
| Material | Silicon-Hydrogel |
| Lens Technology | Fanfilcon A |
| Package Content | 6 |
Τι είπαν για εμάς
Kylie Graham

They were so helpful with helping me get the correct contacts with my shape and even through in free sample contacts as well!

Αθηνά Κεσίδου

05/2023 μέσω Google

Εξαιρετική επιλογή καταστήματος, άμεση και ακριβής η εξυπηρέτηση από τις κοπέλες. Με βοήθησαν να βρω κατευθείαν αυτό που ήθελα λόγω περιορισμένου χρόνου, παρ'ολο τον φόρτο εργασίας που είχαν εκείνη την στιγμή στο κατάστημα. Καλές τιμές σε σχέση με τα τριγύρω καταστήματα. Συστήνεται ανεπιφύλακτα.

DIONISIS GIANNAKOPOULOS

12/2022 μέσω Google

Απίστευτοι επαγγελματίες!!!! Ότι και να πω είναι λίγο!!!! Άμεση εξυπηρέτηση και ευγένεια!!!! Καταλαβαίνουν απόλυτα τίς ανάγκες των πελατών τους!!!!! Συγχαρητήρια!!!! Είμαι χρόνια πελάτης και δεν τούς αλλάζω με τίποτα!!!! Συγχαρητήρια!

Βαρβάρα Μουτάφη

11/2022 μέσω Google

Το καλύτερο μαγαζί της Αθήνας! Απίστευτες τιμές, καλό και ευγενικό προσωπικό! Μεγάλη γκάμα φακών επαφής! Το λατρεύω!!!!

Harry Keramidas

12/2022 μέσω Google

Υπεροχη και γλυκιά εξυπηρέτηση της κοπέλας που με πήρε για διευκρίνηση και ενημέρωση. Την ευχαριστώ πολύ για το ενδιαφέρον και την ευγένεια της!!

ΜΑΡΙΑ ΠΟΝΤΙΚΑΚΗ

09/2022 μέσω Google

Μοναδική εξυπηρέτηση και άψογη ποιότητα. Έχω προμηθευτεί απο το συγκεκριμένο κατάστημα γυαλιά οράσεως μα και ηλίου.. Πολύ καλές τιμές και στις δύο περιπτώσεις. Μεγάλη ποικιλία σε κωδικούς και πολύ καλές εκπτώσεις σε επώνυμα μοντέλα. Μπραβο σας!!! Keep up the good work

Y K

08/2022 μέσω Google

Αν ψάχνετε για κορυφαίο service, προϊόν και ειδικούς με τεχνογνωσία γύρω απο τις "οπτικές" σας ανάγκες τότε είσαστε στο απόλυτο μέρος. Απο τη μέτρηση μέχρι την κατασκευή και την εφαρμογή/εκμάθηση, η ποιότητα της δουλειάς της dream team Φένια-Κωνσταντίνος-Ευαγγελία ξεπέρασε μακράν τις όποιες pre-purchase προσδοκίες. Very highly recommended and definitely Τhe opticians for my future needs!

Ross Black

08/2022 μέσω Google

Φανταστική εξυπηρέτηση. Πολύ συμπαθητικές και οι δύο κοπέλες. Εμένα με εξυπηρέτησε η Ευαγγελία που είναι μια γλύκα και το κορίτσι μου έφερε 100 ζευγάρια να δοκιμάσω με ευχαρίστηση και υπομονή. Τα γυαλιά που πήρα σε όλα τα άλλα μαγαζιά (έκανα έρευνα και μετά την αγορά) είναι αρκετά πιο πάνω σε τιμή. Δηλαδή τα πήρα σε πολύ καλή τιμή, δεδομένης της μάρκας και του μοντέλου. Ευχαριστώ πολύ κορίτσια κι αφεντικό.