Add to Wish List
DAILIES TOTAL 1 DAILY DISPOSABLE CONTACT LENSES (30 LENSES)
Η άνεση των φακών επαφής επαναπροσδιορίζεται. Ο πρώτος διαθέσιμος φακός επαφής με μεταβλητή περιεκτικότητα σε νερο.
The availability of the product is shown after selecting combination & quantity!
Do not have a prescription?
Book an appointment for a free vision check.
Η άνεση των φακών επαφής επαναπροσδιορίζεται. Ο πρώτος διαθέσιμος φακός επαφής με μεταβλητή περιεκτικότητα σε νερο
---
Διαπερατότητα σε οξυγόνο
Υψηλότερη διαπερατότητα σε οξυγόνο από κάθε άλλο ημερήσιο φακό επαφής, Dk/t = 156 @ -3.00D, για υγιή μάτια που είναι και φαίνονται λευκά
Λίπανση
Αποτελείται από ένα υδρόφιλο δίκτυο πολυμερούς που βοηθάει στη μείωση της αλληλεπίδρασης με τους ευαίσθητους ιστούς του ματιού
Άνεση
Εξαιρετική ανεση από την αρχή έως το τέλος της ημέρας
Μοναδικά χαρακτηριστικά
Ο πρώτος διαθέσιμος φακός επαφής με μεταβλητή περιεκτικότητα σε νερο
Χαρακτηρίζεται από μία σταδιακή αύξηση της περιεκτικότητας σε νερό από 33% στον "πυρήνα" του φακού σε ανω του 80% στις εξωτερικές του επιφάνειες
Εξαιρετική λίπανση που υπερέχει σε σχέση με τους ανταγωνιστικούς φακούς επαφής
Aspheric design
A not-quite-spherical contact lens that can improve contrast sensitivity and depth perception for borderline astigmats or emerging presbyopes. The power changes gradually—from the center to the edge of the lens.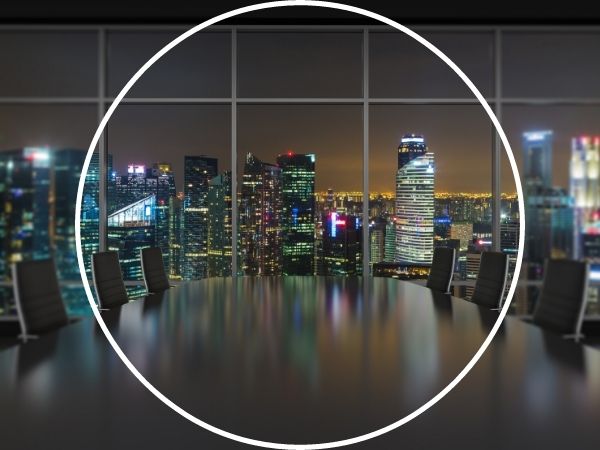 Light Blue Tint
The light blue hue helps to better handle contact lenses and prevent accidents, without affecting your eyesight at all.
Daily Disposable
Daily contact lenses offer maximum comfort and hygiene as they are discarded at the end of the day, enjoying a new pair next time. Ideal for users who do not wear contact lenses every providing flexibility in use while saving money.
Silicone - Hydrogel 3rd Generation Contact Lenses
3rd Generation silicone hydrogel contact lenses are made from a soft, flexible property that increases oxygen permeability even more than previous generations, allowing up to 5 times more oxygen to permeate through the lens to the eye than standard soft lenses. Ideal for people who need flexible wearing schedules or long hours of daily wear ensuring comfort throughout the day.
More Information

| | |
| --- | --- |
| Brand | Dailies Total 1 |
| Model | Dailies Total 1 |
| Frequency | Daily |
| Corrects | Myopia or Hypermetropia |
| Water Content | 33,00% rising to 80,00% |
| Oxygen Permeability (Dk/t) | 156 Dk/t at -3.00D |
| Material | Silicon-Hydrogel |
| Lens Technology | Delfilcon A |
| Package Content | 30 |
Τι είπαν για εμάς
Χρήστος Γουσης

12/2022 μέσω Google

Πριν 7 μέρες (ημερα Τρίτη) επισκέφτηκα το μαγαζί και με υποδέχτηκε μια ευγενέστατη και γλυκύτατη κοπέλα! Ήταν μαζί με την υπεύθυνη της, εξίσου ευγενέστατη και χαμογελαστή και απόλυτα εξυπηρετική! Παρόλο που έμεινα στο μαγαζί 20+ λεπτά και δοκιμαζα τα περισσότερα γυαλιά (Όπως και έκανα κ σε άλλα 3 γυαλαδικα της ερμου, το ίδιο απογευμα), Ήταν απόλυτα υπομονετικες και ευδιάθετες!! Κυρίες μου!! Σας ευχαριστώ για την εξυπηρέτηση, την απεριόριστη υπομονή σας και συγχαρητήρια για την ευγένειά σας!!! Και, συγχαρητήρια στην εργοδοσία για την επιλογή προσωπικου!! Να συνεχίσει να το σέβεται και να το εκτιμά, γιατί από εκεί ξεκινάν όλα!! Σας ευχαριστώ ολους! Καλές γιορτές!!

DIONISIS GIANNAKOPOULOS

12/2022 μέσω Google

Απίστευτοι επαγγελματίες!!!! Ότι και να πω είναι λίγο!!!! Άμεση εξυπηρέτηση και ευγένεια!!!! Καταλαβαίνουν απόλυτα τίς ανάγκες των πελατών τους!!!!! Συγχαρητήρια!!!! Είμαι χρόνια πελάτης και δεν τούς αλλάζω με τίποτα!!!! Συγχαρητήρια!

Harry Keramidas

12/2022 μέσω Google

Από πού να αρχίσω!!! Πήγα στο κατάστημα συστημένος από φίλους. Πρώτα απ'όλα, το κατάστημα στην Ερμού, Σύνταγμα είναι προδιαγραφών εξωτερικού!!! Έχω ταξιδέψει σε όλο τον κόσμο, καί είμαι γνώστης... Ξεχωρίζει το εν λόγω κατάστημα για την ευγένεια του προσωπικού του, την πλήρη κατάρτηση και γνώση πού έχουν στον τομέα τους, που εξειδικεύονται επί σειρά ετών. Μα το πιο σημαντικό πάντα κατά την δική μου γνώμη, είναι το ότι δεν είναι μία απρόσωπη εταιρεία... Είναι τόσο φιλικοί και με κατανόηση στις ανάγκες του πελάτη, που καταφέρνουν να βρουν την καλύτερη λύση, και στο θέμα τών χρημάτων, είναι οι οικονομικότερη λύση, έχω κάνει έρευνα αγοράς πρίν κάνω την αγορά στο κατάστημα Αβραμης οπτικά. Για την δε προϊσταμένη η κα Εύη, ένα έχω να πω.. Κύριε Αβραμη πρέπει να την κάνετε μέτοχο στην εταιρεία σάς, πιστεύω είναι η υπεύθυνη που έχει κάνει και το προσωπικό σάν εκείνη, με γνώμονα την ευγένεια την εξυπηρέτηση και την κατανόηση των αναγκών του πελάτη και τών δύσκολων εποχών που

Αlex Ougourloglou

09/2022 μέσω Google

Εξαιρετική επιλογή καταστήματος, άμεση και ακριβής η εξυπηρέτηση από τις κοπέλες. Με βοήθησαν να βρω κατευθείαν αυτό που ήθελα λόγω περιορισμένου χρόνου, παρ'ολο τον φόρτο εργασίας που είχαν εκείνη την στιγμή στο κατάστημα. Καλές τιμές σε σχέση με τα τριγύρω καταστήματα. Συστήνεται ανεπιφύλακτα.

ΜΑΡΙΑ ΠΟΝΤΙΚΑΚΗ

09/2022 μέσω Google

Μοναδική εξυπηρέτηση και άψογη ποιότητα. Έχω προμηθευτεί απο το συγκεκριμένο κατάστημα γυαλιά οράσεως μα και ηλίου.. Πολύ καλές τιμές και στις δύο περιπτώσεις. Μεγάλη ποικιλία σε κωδικούς και πολύ καλές εκπτώσεις σε επώνυμα μοντέλα. Μπραβο σας!!! Keep up the good work

Y K

08/2022 μέσω Google

Αν ψάχνετε για κορυφαίο service, προϊόν και ειδικούς με τεχνογνωσία γύρω απο τις "οπτικές" σας ανάγκες τότε είσαστε στο απόλυτο μέρος. Απο τη μέτρηση μέχρι την κατασκευή και την εφαρμογή/εκμάθηση, η ποιότητα της δουλειάς της dream team Φένια-Κωνσταντίνος-Ευαγγελία ξεπέρασε μακράν τις όποιες pre-purchase προσδοκίες. Very highly recommended and definitely Τhe opticians for my future needs!

Ross Black

08/2022 μέσω Google

Φανταστική εξυπηρέτηση. Πολύ συμπαθητικές και οι δύο κοπέλες. Εμένα με εξυπηρέτησε η Ευαγγελία που είναι μια γλύκα και το κορίτσι μου έφερε 100 ζευγάρια να δοκιμάσω με ευχαρίστηση και υπομονή. Τα γυαλιά που πήρα σε όλα τα άλλα μαγαζιά (έκανα έρευνα και μετά την αγορά) είναι αρκετά πιο πάνω σε τιμή. Δηλαδή τα πήρα σε πολύ καλή τιμή, δεδομένης της μάρκας και του μοντέλου. Ευχαριστώ πολύ κορίτσια κι αφεντικό.