Add to Wish List
FRESHLOOK ONEDAY COLORBLENDS DAILY DISPOSABLE COLORED CONTACT LENSES (10 LENSES)
Έγχρωμοι φακοί επαφής ημερήσιας αντικατάστασης. Χάρη στην τεχνολογία Ligtstream οι FreshLook One Day είναι εξαιρετικά λεπτοί και άνετοι..
The availability of the product is shown after selecting combination & quantity!
Do not have a prescription?
Book an appointment for a free vision check.
Έγχρωμοι φακοί επαφής ημερήσιας αντικατάστασης. Χάρη στην τεχνολογία Ligtstream οι FreshLook One Day είναι εξαιρετικά λεπτοί και άνετοι..
Daily Disposable
Daily contact lenses offer maximum comfort and hygiene as they are discarded at the end of the day, enjoying a new pair next time. Ideal for users who do not wear contact lenses every providing flexibility in use while saving money.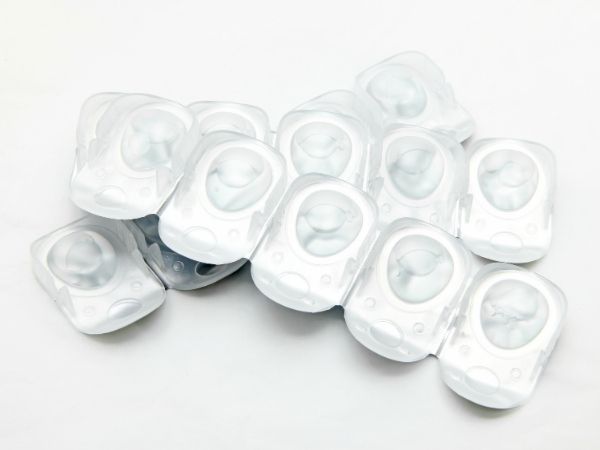 Hydrogel
These water containing lenses are very thin,pliable and conform to the surface of the eye. Hydrogel lenses are popular for their improved comfort and ease of use. Water helps significantly to healthy oxygen distribution to the eye surface.
More Information

| | |
| --- | --- |
| Brand | Freshlook |
| Model | Freshlook Colorblends |
| Frequency | Daily |
| Corrects | Color & Myopia or Ypermetropia |
| Water Content | 69,00% |
| Oxygen Permeability (Dk/t) | 26 Dk/t |
| Material | Hydrogel |
| Lens Technology | Nelfilcon A |
| Package Content | 10 |
Τι είπαν για εμάς
Κωνσταντίνα Πολυζογοπουλου

06/2022 μέσω Google

Έχω να πω τα καλύτερα λόγια για την υπομονή, την καθοδήγηση και τον χρόνο που αφιέρωσε η Φένια η οπτομέτρης για την εκμάθηση χρήσης των φακών επαφής. Πολύ ευγενικό και εξυπηρετικό και το υπόλοιπο προσωπικό του καταστήματος.

Ross Black

04/2022 μέσω Google

Φανταστική εξυπηρέτηση. Πολύ συμπαθητικές και οι δύο κοπέλες. Εμένα με εξυπηρέτησε η Ευαγγελία που είναι μια γλύκα και το κορίτσι μου έφερε 100 ζευγάρια να δοκιμάσω με ευχαρίστηση και υπομονή. Τα γυαλιά που πήρα σε όλα τα άλλα μαγαζιά (έκανα έρευνα και μετά την αγορά) είναι αρκετά πιο πάνω σε τιμή. Δηλαδή τα πήρα σε πολύ καλή τιμή, δεδομένης της μάρκας και του μοντέλου. Ευχαριστώ πολύ κορίτσια κι αφεντικό.

Ibn tahar Naziah

04/2022 μέσω Google

I just received my order, the delivery was very fast, and what can I say, I love them, the sunglasses are divine, I absolutely don't regret my purchase, I recommend your online store and I say thank you and see you soon. big kisses from Brussels !!

Katerina Papadopoulou

04/2022 μέσω Google

Εξαιρετική εξυπηρέτηση, ευγένεια, συνέπεια, κατάρτιση και προσοχή στον πελατη. Επίσης; τεράστια ποικιλια με όλες τις νέες τάσεις στα γυαλιά οράσεως και ηλιου. Και, αν και είναι σε κεντρικοτατο σημείο, στο μετρό Συντάγματος, οι τιμές είναι πολυ, ΠΟΛΥ φυσιολογικές!

Jim Anthony

03/2022 μέσω Google

Το καλύτερο e-shop στην Ελλάδα. Καλές τιμές, επαγγελματισμός, και απίστευτη εξυπηρέτηση και ταχύτητα.

Fernanda Vergara

03/2022 μέσω Google

I live in Berlin. I found online in this store the same old Cavil Klein frame I used to wear and always been in love with. I asked about the disponibility and they even showed a different color that I never knew. First, I ordered the same color as mine. Once I got it (very fast, 2 business days, Athens - Berlin), I thought I could maybe also have an a spare frame just in case, I asked for a discount and got it. I´m satisfied with this optic, they were always very fast in replying my e-mails, always professional and kind. Maybe in my next travel to Athens.

Mark Steve

03/2022 μέσω Google

Thank you ever so much team AvramisOptics for the excellent service and fast communication. My Gucci glasses arrived in Leicester UK today. Appreciated.

Tony Tsartsar

02/2022 μέσω Google

Επισκευή γιαλών και μικρό εργασίες από δυο εκπληκτικές κύριες ! Άψογη Εξυπηρέτηση γρήγορες και φουλ φιλικές ! Στο κέντρο της Αθήνας πολύ βολικό ! Και έχουν και σούπερ ποικιλία για γυαλιά οράσεως ! Good job Ladies thank you !

Y K

01/2022 μέσω Google

Αν ψάχνετε για κορυφαίο service, προϊόν και ειδικούς με τεχνογνωσία γύρω απο τις "οπτικές" σας ανάγκες τότε είσαστε στο απόλυτο μέρος. Απο τη μέτρηση μέχρι την κατασκευή και την εφαρμογή/εκμάθηση, η ποιότητα της δουλειάς της dream team Φένια-Κωνσταντίνος-Ευαγγελία ξεπέρασε μακράν τις όποιες pre-purchase προσδοκίες. Very highly recommended and definitely Τhe opticians for my future needs!